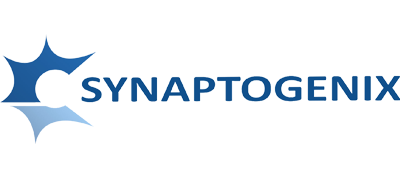 Synaptogenix, Inc. (Nasdaq: SNPX) is a clinical-stage biopharmaceutical company developing regenerative therapeutics for a host of diseases and disorders, including multiple sclerosis (MS), Parkinson's, stroke, traumatic brain injury, Fragile X Syndrome, Autism Spectrum Disorders and Alzheimer's disease (AD).
Alzheimer's…that disease we all know and HATE.
Currently there is NO CURE for Alzheimer's and only one very suspect FDA-approved treatment for it…thus the RACE IS ON for biotechs to not only slow the progression of this disease down but to find a cure.
So how is SNPX faring in this mad dash? The company is foremost committed to developing its lead therapeutic candidate, Bryostatin-1 – a drug that has been shown to not only slow the progression of Alzheimer's disease (AD) but to RESTORE cognitive function in AD sufferers.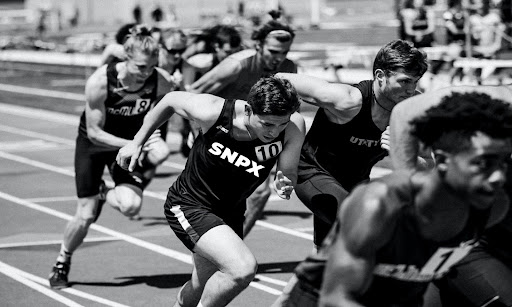 Photo by B. Collum (edited with SNPX label)
And it is set to commence its NIH-supported Phase 2b clinical trial for Bryostatin-1 (which has already been safely dosed to over 1600 patients) for those suffering from moderate to severe AD, with all patients enrolled.
Keep reading on as we overview the current problems and state of Alzheimer's research, and take you through how SNPX's Bryostatin-1 may be the answer to this devastating disease.
To receive updates about Synaptogenix and Bryostatin-1, please enter your email HERE….
The Mind-Blowing Problem…Literally
Alzheimer's – the most common form of dementia – is a progressive disease, where dementia symptoms gradually worsen over the years. In its early stages, memory loss is mild, but with later-stage AD, individuals tend to lose the ability to carry on a conversation and respond to their environment.
Chances are you know someone suffering with Alzheimer's. Current estimates of AD sufferers in the U.S. ages 65 and older is 6.5 million, while worldwide prevalence of AD and other dementias is estimated at 55 million people according to the NIH.
And the outlook isn't good…as the number of those with Alzheimer's disease is expected to triple by 2050. TRIPLE!
Current FDA-Approved Treatment Mired in Controversy
It is no surprise, therefore, that the FDA has fast-tracked a number of experimental protocols focusing on treatments for AD.
Two that have been fast-tracked include "Big Dog" Biogen's Aduhelm (currently FDA-approved although unproven) and more recently Vaxxinity's experimental vaccine for AD.
Both of these therapies target amyloid beta – a toxic peptide that is believed to damage the brain and target AD. However, removing amyloid plaques has NOT been shown to significantly improve disease progression in Alzheimer's patients (source).
Further, in a clinical trial of Aduhelm, about 40 percent of patients experienced brain swelling or brain bleeding.
Nevertheless, in June of 2021 the FDA approved Aduhelm –which analysts predicted at the time would have brought Biogen BILLIONS of dollars – but not without being mired in controversy. You can read about it all HERE but according to the New York Times, it has found that "the process leading to approval took several unusual turns, including a decision for the F.D.A. to work far more closely with Biogen than is typical in a regulatory review."
Due to the intense controversy that continues over Aduhelm's efficacy and safety as well as its enormous price tag (originally $56k but reduced to about $28k due to mounting pressure from multiple fronts), many doctors won't prescribe it and insurance companies won't cover it (see here). And as of April 2022, Aduhelm will only be covered by Medicare for people who receive it as participants in a clinical trial.
​​And according to the National Council on Aging, "Aduhelm's limited Medicare coverage is unprecedented, as Medicare almost always covers drugs if the FDA approves them."
Although trials are continuing for Aduhelm, regardless of the outcome Aduhelm's goal is to merely slow progression of the disease. This is the same goal for all treatments based on reducing or removing amyloid.
And this is where SNPX's Bryostatin-1 comes in. Bryostatin-1 is not merely hoping to slow the progression of Alzheimer's but to stop it all together and even reverse its effects! So let's pivot and take a look at the mind-saving potential of this regenerative therapeutic.
The BETTER Approach to Fighting Alzheimer's
The goal of Bryostatin-1 is to repair damaged synapses in the brain. Synapse loss has been shown to be the strongest correlate for cognitive decline in Alzheimer's disease.
What are synapses again? Let's take a moment to put on our neuroscience hats!
Synapses are tiny connectors that enable a neuron to pass an electrical or chemical signal to another neuron.
TRILLIONS of these synapses form networks in the brain. Each one of our more than 100 billion neurons may be connected to hundreds of other cells by as many as 10,000 synapses. So YES this system is pretty complex!
We want these synapses to be strong so this network can perform well, as it is responsible for sharp cognitive functioning ability.
However, when these synapses are not performing well (common as we age), fewer, weakening or defective synapses means less connectivity in the brain, a weaker nervous system and eventually impaired cognitive function.
Many of the brain changes that accompany aging and mental disorders are associated with deterioration or loss of these synapses, including Alzheimer's.
Most of the advice given by doctors to protect and strengthen synapses in general as we age is fairly traditional – reduce stress, increase mental stimulation, exercise, eat healthy, limit alcohol and don't smoke…So in other words, change your whole life.
Change your whole life…or get a prescription?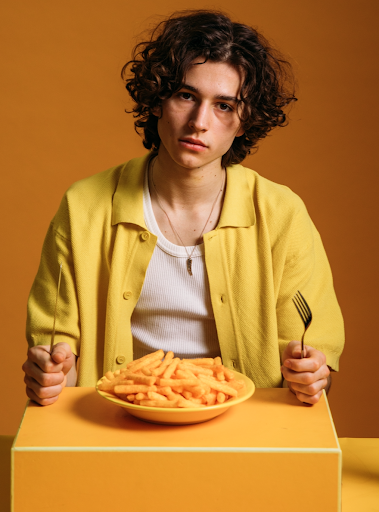 Photo by KoolShooters from Pexels
Pharmaceutical companies understand not only the reality, but also the limitations of behavioral change to effect lasting health improvements, especially as individuals become more advanced in age. 
So let's take a look at how, specifically, SNPX is answering this call.  
Bryostatin-1 Promotes Synaptic Regeneration
The team at SNPX has worked tirelessly and for decades to combat the effects of synaptic loss and AD – with over 30 years of experience with the development of Bryostatin-1 and other platform drugs.
Among these leaders are Drs. Alan Tuchman (CEO) and Daniel Alkon (President and Chief Scientific Officer) – both with extensive neurology backgrounds and a passion for combating neurodegenerative diseases.  
This passion is seen ​​in their recent Journal of Alzheimer's Disease (along with Dr. Richard Thompson of Johns Hopkins) publication, stating, "No drug that actually improves patients over their baseline cognitive performance or that prevents AD has as yet been approved by the U.S. Food and Drug Administration (FDA). For this reason, we have undertaken a search for a drug with an innovative, potentially restorative mechanism."
Over the past two decades, these doctors have clinically studied Bryostatin-1 for the treatment of cancer in about 30 trials involving 1500 patients. Although the drug did not advance as a drug candidate for cancer treatment, it was shown to directly activate Protein Kinase C (PKC) Epsilon – this is important because cognitive improvement correlates with an increase in PKC.  
And in this  article, these researchers state (all caps added), "In pre-clinical studies of Alzheimer's disease (AD) transgenic mice, bryostatin RESTORED synaptic connections, prevented neuronal death, reduced amyloid plaques, and reduced neurofibrillary tangles."  
To reiterate…Bryostatin-1 RESTORED synaptic connections, resulting in an ABOVE baseline improvement for patients with advanced Alzheimer's Disease.  
And according to the company, this positive effect was persistent for at least one month after dosing.  
Similar findings appear in a recent (2022) peer-reviewed article in Frontiers in Aging Neuroscience, such that Bryostatin-1 was found to increase blood vessel health, a key factor for prevention and Alzheimer's REVERSAL.   
Concerning this research, Dr. Alkon (President and Chief Science Officer of SNPX) in PR Newswire stated, "[W]e were able to identify evidence that brain samples from Alzheimer's patients had deficiencies in vascular micro-vessels. We identified the same deficiency in AD mice and subsequently treated them with Bryostatin. The treatment not only stabilized the decline, but importantly led to an increase in new micro-vessels. This exciting new data showing a quantitative increase in blood vessels in mice offers encouragement for our Phase 2b clinical trial of Bryostatin-1 in AD patients, which is currently underway."
To summarize the restorative potential of Bryostatin-1, if a picture is worth a thousand words – how about two?  Here are before and after images of regenerated synapses in the brain provided by Dr. Daniel Alkon (source).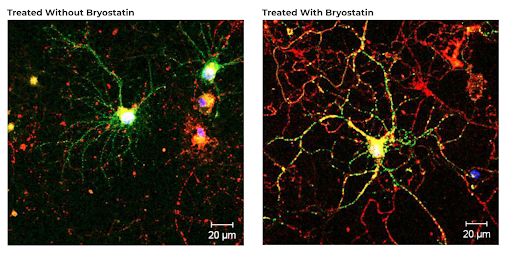 Safety of Bryostatin-1
Bryostatin-1 does not only show promising efficacy, but it has been safely administered to over 1500 patients.  
Specifically, Bryostatin-1 has already undergone testing in more than 1,500 people in cancer studies, thus creating a large safety data base.  And Bryostatin-1 has also demonstrated a favorable safety profile across both completed Phase II pilot Alzheimer's disease trials.  
This is markedly different from Aduhelm, which comes with some potentially serious side effects including ARIA-E, a form of cerebral edema.
According to a recent company press release concerning safety in previous trials, Dr. Alkon stated, "The absence of any drug-related adverse events, as have been observed with the few other therapeutic strategies reaching limited Food and Drug Administration ("FDA") approval for AD, should facilitate our subsequent steps toward clinical utility."
Bryostatin-1 entering Phase 2b trial
Bryostatin-1 is entering into its NIH-supported Phase 2b clinical trial for patients suffering from moderate to severe Alzheimer's disease.  
A Phase 2b clinical trial primarily is used to evaluate dosing regimens of a drug among human patients, and determines efficacy and statistical trends prior to initiation of Phase 3 studies. 
In the company's press release about patient enrollment in Phase 2b, Drs. Tuchman and Alkon point to the potential of Bryostatin-1 as not only alleviating symptoms associated with AD, but as a treatment for the underlying disease.   
SNPX expects to announce topline data from this trial during the fourth quarter of 2022 – right around the corner.  
We are all rooting for you.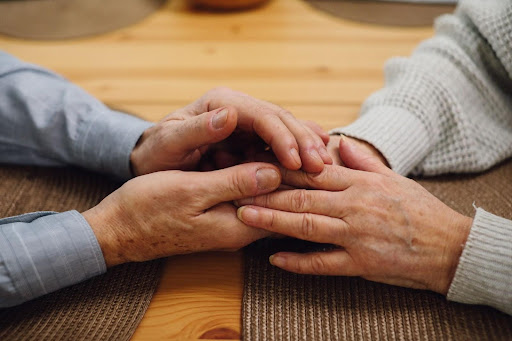 Photo by A Koolshooter on Pexels
Strong financial backing for SNPX
SNPX has substantial financial support, including over $200 million from the Blanchette Rockefeller Neurosciences Institute and the National Institutes of Health (NIH).
Regarding the NIH, its role and that of the FDA are complementary – the NIH supports and conducts biomedical and behavioral research and the FDA ensures the safety and effectiveness of the products and processes.  Further, they both seek to advance public health by promoting the translation of basic and clinical research findings into medical products and therapies. 
Further regarding the NIH's importance, according to the Proceeds of the National Academy of Science, NIH funding contributed to published research associated with every drug approved by the FDA between 2010- 2016 – totaling 210 drug approvals.  
In other words, this implies that without NIH support, no drug was approved in that time-frame.  And drug companies know beyond the good they can do with finding treatments for AD (which cannot be overstated), there is a massive market opportunity for Alzheimer's disease treatments.  In 2020 alone, the direct costs to American society of caring for those with AD were estimated to total $305 billion, with $206 billion of it paid by Medicare and Medicaid.  
Summary
The desperation over finding any hope to combat Alzheimer's can be seen through FDA-approved Aduhelm's story.  
When public comments were open about limiting Medicare coverage for this drug with doubtful efficacy and a high percentage of side effects, the CMS (Centers for Medicare and Medicaid) received over 10,000 comments.
Many were negative about the FDA approval process and in favor of restricting the use of Aduhelm to clinical trials, but not all.  Even with the efficacy and safety concerns, some still impassionately plead for anything that would give them hope in fighting AD:
"As you know, Alzheimer's is a progressive, fatal disease. If this decision is allowed to become final, the 1,000 Americans every day who progress beyond the reach of any of these drugs and their families would be out of hope, consigned by their government to decline and, ultimately, death. Every day matters." – UsAgainstAlzheimer's
"Those of us living with Alzheimer's, along with the rest of America, are beyond ready for a treatment that has shown promise in delaying the development of this disease. We therefore strongly urge you to reconsider your decision and grant Aduhelm and other potential monoclonal antibody drugs full coverage, thus providing broad access for all Americans." – Voices of Alzheimer's
And to put these comments into perspective, Aduhelm and other drugs based on reducing amyloid only aim to slow the progression of the disease.
Bryostatin-1 – focusing on synaptic regeneration – seeks to stop and reverse the negative effects of this debilitating disease.  
Conclusion and Future Updates
In conclusion, this report focused almost solely on Bryostatin-1's potential to fight Alzheimer's disease.  AD was focused on because it is the focus of its current Phase 2b trial.  However, Bryostatin-1 has a host of other potential indications including multiple sclerosis (MS), Parkinson's, stroke, traumatic brain injury, Fragile X Syndrome and Autism Spectrum Disorders – offering hope to many more people.
Along with these potential uses, the science behind, potential efficacy and demonstrated safety of, and market for Bryostatin-1 all indicate strong support for the continued development of this drug.  
If you would like to receive trading updates about SNPX and follow the company's story in its fight against Alzheimer's, please submit your email HERE.  
FOR EDUCATIONAL AND INFORMATION PURPOSES ONLY; NOT INVESTMENT ADVICE. This advertisement is for educational and informational purposes only. All material information contained in this advertisement is based on information generally available to the public, which public information is believed to be reliable and accurate. Nevertheless, neither Sherwood Ventures, LLC ("Sherwood") nor Ragingbull.com, LLC ("Raging Bull") can guarantee the accuracy or completeness of the information. This advertisement does not purport to be a complete analysis of any company's financial position. This advertisement or any statements made in it is not, and should not be construed to be, personalized investment advice directed to or appropriate for any particular individual. The statements made in this advertisement should NOT be relied upon for purposes of investing in the companies mentioned in this advertisement, nor should they be construed as a personalized recommendation to you to buy, sell, or hold any position in any security mentioned in this advertisement or in any other security or strategy. It is strongly recommended that you consult a licensed or registered professional before making any investment decision.
SUBSTANTIAL RISK INVOLVED. Any individual who chooses to invest in any securities of the companies mentioned in this advertisement should do so with caution. Investing or transacting in any securities involves substantial risk; you may lose some, all, or possibly more than your original investment. Readers of this advertisement bear responsibility for their own investment research and decisions, and should use information from this advertisement only as a starting point for doing additional independent research in order to allow individuals to form their own opinion regarding investments. It is easy to lose money investing or trading, and we recommend always seeking individual advice from a licensed or registered professional and educating yourself as much as possible before considering any investments.
NOT AN INVESTMENT ADVISOR OR REGISTERED BROKER. Neither Sherwood nor Raging Bull, or any of their owners, employees or independent contractors is currently registered as a securities broker-dealer, broker, investment advisor (IA), or IA representative with the U.S. Securities and Exchange Commission, any state securities regulatory authority, or any self-regulatory organization.
USE OF FORWARD-LOOKING STATEMENTS. Certain statements made in this advertisement may constitute forward-looking statements within the meaning of Section 27A of the Securities Act of 1933 and 21E of the Exchange Act of 1934. Forward-looking statements often include words such as "believes," "anticipates," "estimates," "expects," "projects," "intends," or other similar expressions of future performance or conduct. Forward-looking statements are based on expectations, estimates, and projections at the time the statements are made and are not statements of historical fact. They involve many risks and uncertainties that could cause actual results or events to differ materially from those presently anticipated. There is no guarantee that past performance will be indicative of future results. Raging Bull does not undertake an obligation to update forward-looking statements in light of new information or future events. Readers can and should review all public SEC filings made by the companies profiled in the Advertisements at
https://www.sec.gov/edgar/browse/?CIK=1571934&owner=exclude. 
TRADEMARKS. All trademarks used in this advertisement are the property of their respective trademark holders and no endorsement by such owners of the contents of the advertisement is made or implied.
ISSUER-PAID ADVERTISEMENT. Synaptogenix, Inc. ("SNPX" or the "Company") has paid or will pay Sherwood $30,000 USD per month for three months (the "Initial Term") in cash, shares of restricted common stock with a value of $150,000, and warrants valued at issuance of $75,000 for marketing services including communicating to the public about the company through Sherwood's affiliate Raging Bull, among others. This advertisement is part of those issuer-paid marketing services. The contract with SNPX automatically renews for successive one-month periods following the Initial Term (the "Renewal Term") unless it is terminated by written notice of either party prior to the end of the previous term. During the Renewal Term, SNPX has agreed to pay Sherwood a monthly fee of $30,000 in cash, shares of restricted stock with a value of $50,000 and warrants valued at $25,000. As a result of this advertisement and other marketing efforts, Sherwood and/or Raging Bull may receive advertising revenue from new advertisers and collect email addresses from readers that it may be able to monetize. As of the date of this advertisement, Sherwood and Raging Bull, and any of their respective officers, principals, or affiliates (as defined in the Securities Act of 1933, as amended, and Rule 501(b) promulgated thereunder) hold the securities of SNPX and, as permitted by law, may sell those shares during the course of this marketing arrangement or afterwards. This advertisement and other marketing efforts may increase investor and market awareness, which may result in an increased number of shareholders owning and trading the  securities of SNPX, increased trading volume, and possibly an increased share price of the SNPX's securities, which may or may not be temporary and decrease once the marketing arrangement has ended.