*Sponsored by MyMD – See Disclosure Below.
MyMD Pharmaceuticals, Inc.® (Nasdaq: MYMD) is a clinical stage pharmaceutical company committed to extending the healthy lifespan of adults. There are many reasons we LOVE this company but we will focus on the main THREE today (and pretty much in this order):
MYMD-1®: 

The first reason we are bullish on this company is that its primary drug is entering Phase 2 of development – MYMD-1® – which is being designed to

treat not only the symptoms but also the causes of autoimmune diseases

as well as to

slow down the aging process!

 Not only the purpose for and potential efficacy of this drug, but also the size of the market for this drug and that it can be

taken orally rather than injected

make this an attractive opportunity to us. 

Supera-CBD:

  The second reason we are bullish on this company is the pipeline product Supera-CBD, which is a synthetic version of CBD – meaning there is no THC contained in it! This drug is being designed to treat chronic pain, addiction and even epilepsy, and if successful may improve upon the CBD market. 

Oravax:

  The third reason we think this company has GREAT potential is because of its ownership in and future plans concerning Oravax – an ORAL COVID-19 vaccine Candidate.
Now let's DIVE IN and take a closer look at each of these points…and if you would like to be placed on a special email list for exclusive content for MyMD, please sign up here.
MYMD-1®
MYMD-1® is the company's leading drug candidate and has very recently advanced into its fully-funded Phase 2 clinical trial.  MYMD-1® is being designed to reduce levels of TNF-α in adults.  TNF-α is believed to contribute to the aging process as well as autoimmune diseases.
Before I say TNF-α one more time and lose you…know that one does not have to hold a PhD in biochemistry to understand the basic gist of MYMD-1®.  So stay with me!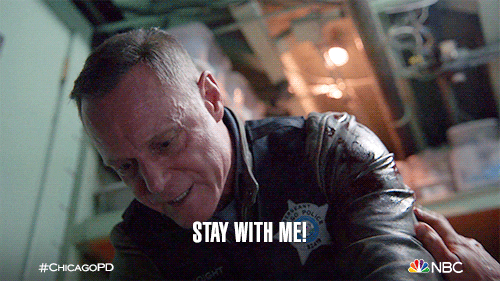 To put this simply, TNF-α is a protein in the body that causes inflammation. It is produced primarily by certain white blood cells that act as chemical messengers throughout the body to regulate many aspects of the immune system.  Its function can have both POSITIVE and NEGATIVE effects on the body.
On the NEGATIVE side, it can go into overdrive status such that the body produces excessive levels of TNF-α, such that the immune system starts producing antibodies that attack the healthy parts of the body rather than fight infections. This overproduction is believed to be responsible for a number of acute and chronic inflammatory and autoimmune diseases such as diabetes, rheumatoid arthritis, multiple sclerosis and sarcopenia, among others.  Regarding sarcopenia, the specific purpose of the Phase 2 trial is to demonstrate reduced levels of TNF-alpha (TNF-α) in the treatment of participants aged 65 years or older with chronic inflammation associated with aging.
Hmmm…sarcopenia – aka all those negative physical effects associated with aging – and TNF-α is believed to contribute to this breakdown in the body…and MYMD-1® is being designed to reduce these levels in the body…hmmm….was Ponce de Leon right???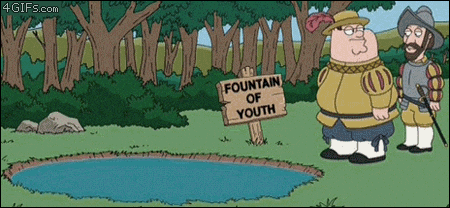 Before you bail on those 10,000 steps a day or those Botox treatments, note we are not talking about some mythicized idea of stopping aging or reversing it!  We are talking about slowing it down…but still…WOW!
Now going back to the science, we do not want to simply block all TNF-α to simply slow down aging or fight autoimmune diseases…that would actually be very bad.  TNF-α is vitally important for helping the body resist infections and cancers – therefore we need this!
So the trick with treatments designed as TNF-α blockers is to selectively block TNF-α production when it goes into overdrive and attacks the body (as in auto-immune diseases) but NOT block it when it is fighting off infections, etc.  Unlike other therapies,  MYMD-1® is being designed to accomplish exactly this!  As this is so important, we will revisit this in the following section.  
The Market for TNF-α Blockers and How MYMD-1® Stacks Up
TNF-α blockers are the most prescribed drugs by revenue in the world, a global market that is expected to reach almost $43 billion in 2023!  In regards to sarcopenia, a slowdown in aging that would increase life expectancy by one year is worth $38 trillion and by 10 years is worth $367 trillion according to Nature Aging journal.
So YES, to say the potential of this market is hugely attractive to drug makers is an understatement.  But, as all companies have limited resources, Dr. Jenna Brager (Senior Executive Director of Regulatory Affairs for MyMD) provides a great overview here of how companies should weigh the decision to take up a new drug indication. A main question the company needs to ask is, "Will the new drug be able to significantly challenge the current 'gold standard' treatment?"  
Currently, the three leading TNF-α blocking drugs in the world include Enbrel, Humira and Remicade…so how might MYMD-1® answer Dr. Brager's question and stack up to these giants to grab a piece of this pie?   
Here is not ONE – but THREE – reasons how MYMD-1® is attempting to differentiate itself from these "gold standard" competitors:
1) MYMD-1® CAN BE TAKEN ORALLY– the others CANNOT!  To reiterate, all currently available TNF-α blockers require delivery by injection or infusion, while MYMD-1® is the only TNF-α inhibitor that can be taken ORALLY.  No approved TNF-α inhibitor has EVER been dosed orally – so MYMD-1® would be the first if successful.  This would be a huge advantage over the other drugs for not only patients but also providers.  And who could possibly root against that???!!!
Shot or pill…hmmm…
2) MYMD-1® is being positioned to treat brain-related disorders – MYMD-1®  is engineered in small molecule form – and why does this matter – isn't bigger always better?  The answer is "No." Sorry, Texas, you're wrong!
Because it is in small molecule form, MYMD-1® can cross the blood-brain barrier and gain access to the central nervous system.  Say what???  Dr. Adam Kaplin (MyMD's Chief Scientific Officer) does a great job of explaining this here, but essentially the blood brain barrier prevents substances that are harmful from entering the brain.  However, it also keeps out beneficial medications that can treat brain-related disorders, including multiple sclerosis (MS) as well as depression in age or inflammatory-related diseases.   
So this ability to cross the blood-brain barrier opens up all kinds of possibilities in treating brain-related disorders.  And can the gold standards do this – NO!  None of the leaders – Humira®, Remicade® or Enbrel® – cross the blood-brain barrier because they are in larger molecule form.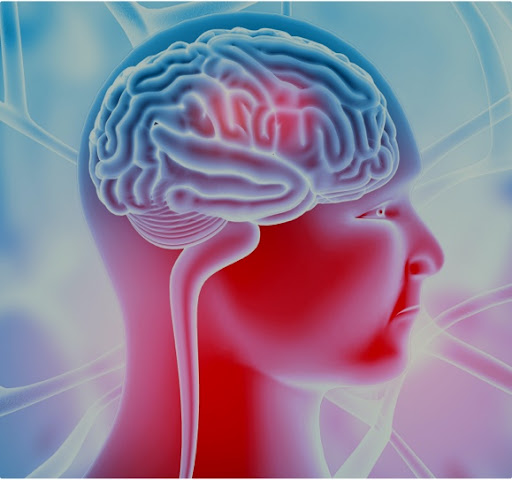 3) Selective TNF-α blocking – As stated earlier but worth repeating, MYMD-1® has shown effectiveness in clinical studies to selectively block TNF-α, unlike other therapies according to a recent company press release.  Additionally, the drug is not believed to be immunosuppressive nor cause the serious side effects common with traditional therapies that treat inflammation, such as severe drops in certain blood component counts, liver toxicity, osteoporosis, teratogenicity and various endocrine abnormalities. 
A CRAZY side effect that has been reported by using other therapies is multiple sclerosis (MS) symptoms.  According to Dr. Kaplin, existing TNF-α inhibitor medications can cause symptoms that look like MS.  In his experience with patients being diagnosed with MS in this way (discussed here), he saw that once these treatments were stopped, the MS symptoms went away immediately. According to Dr. Kaplin,  "This is what makes MYMD-1® distinct in its ability to be selective. It targets the adaptive immune system where B and T cells learn to recognize invaders."
So…imagine being prescribed a drug like Humira to relieve joint pain and then thinking you have MS???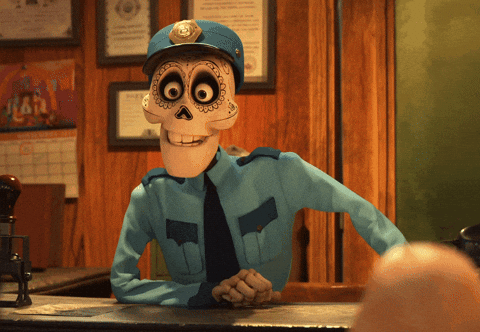 This is why the selective TNF-α blocking (that inhibits the negative effects of TNF-α but allows the positive to continue) cannot be overstated as a substantial potential benefit provided by MYMD-1®. 
Supera-CBD
Although My MD is laser-focused on developing MYMD-1® and getting it through the FDA review process, we would be absolutely remiss not to discuss Supera-CBD.  
Supera-CBD is being developed primarily for the purposes of treating chronic pain, addiction and epilepsy.  The drug is currently on a path toward human clinical trials as a therapy for epilepsy, followed by chronic pain.  If it successfully advances through the trial process, it will add a much desired synthetic alternative to the CBD market, which includes both FDA-approved drugs and CBD products that aren't currently regulated as drugs.  
Proponents of CBD products claim that CBD can be used to treat conditions such as chronic pain, inflammation, migraines, epilepsy, autoimmune diseases, depression, and anxiety.  However, research is ongoing, as there still is A LOT about CBD that scientists don't know.   
Nevertheless, the popularity of CBD has paved the way for market acceptance for current and future CBD-related products.  Further, according to the company, the FDA has declared "receptiveness" to these types of products.  The importance of this cannot be overstated, and we refer back again to Dr. Brager's due diligence guide for a new drug indication.  Specially her last piece of guidance was for companies to recognize where the FDA currently stands in order to be appropriately aligned with the Agency.  
Advantages of Supera-CBD over plant-based CBD
As Supera-CBD is a synthetic (man-made) version of CBD, it is produced in a controlled  lab setting.A primary advantage of this is its purity – it will not contain THC. THC is believed to contribute to psychoactive effects including tachycardia, difficulties in concentration and impairment of memory, among others.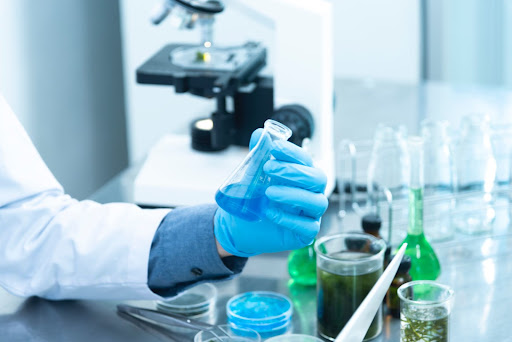 Another advantage over plant-based CBD is Supera-CBD's potency (it can be made in higher concentrations).  According to Dr. Chris Chapman (President, Director and Chief Medical Officer of MyMD), Supera-CBD is potentially 8,000 times the potency of regular CBD!  He states, "The markets for these indications are massive, and given Supera-CBD's high potency with minimal toxicity, production costs for very small yet highly effective doses would be low."
Finally, the third advantage of Supera CBD is its patentability.  Plant-based CBD's inconsistent purity makes it difficult to patent – limiting its ability to be widely prescribed.  Patented Supera-CBD would allow providers the freedom to prescribe this to a wider network of patients that could benefit from this type of treatment.
The Market for CBD Products
The market for CBD products in general has steadily risen over the last three years, with estimates and projections from Statista.com showing significant growth ahead.  According to Statista, the market for these was approximately $5.3 billion in 2021 and is projected to be close to $16 billion in 2026.   
And, currently, there is only ONE approved FDA drug that contains a purified drug substance derived from cannabis – Epidiolex.  Epidiolex is commercialized by GW Pharmaceuticals to treat seizures associated with Lennox-Gastaut syndrome and Dravet syndrome (childhood epilepsy syndromes).  Reported revenues for this drug were $296 million in fiscal year 2019.  
In comparison, Supera-CBD is synthetically produced.  This may provide an advantage over Epidiolex by mitigating a number of obstacles generally associated with growing and processing an active drug ingredient produced from naturally grown plant extracts.  And as we know, monopolies aren't looked upon favorably for long, so this represents a major opportunity for Supera-CBD to become a big player in this market and advance its therapies. 
Oravax
The final reason we're bullish on MyMD is because of its investment in Oravax. Oravax is working to develop an oral COVID-19 vaccine (YES, again. And this is very important… an ORAL vaccine) that can be taken as a standalone vaccine and/or as a booster for previously vaccinated individuals.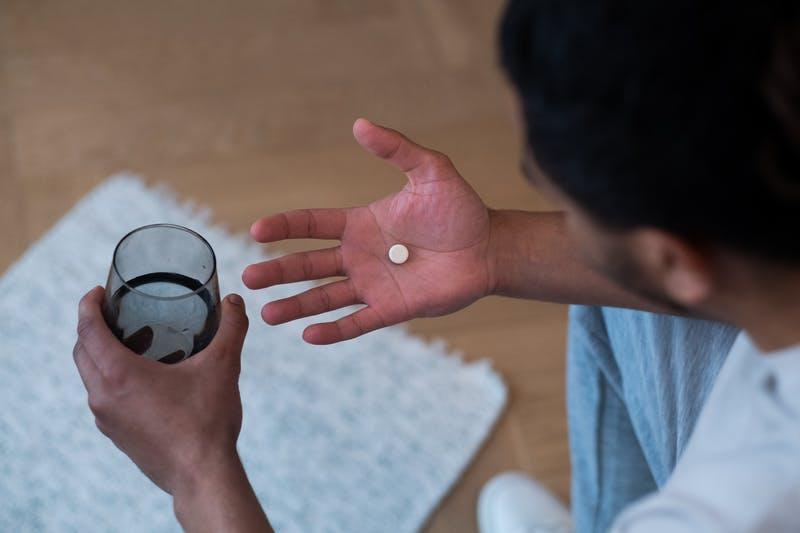 Image by Ron Lack from pexels.com
Why should you care about the potential here?
Don't take this as a direct comparison since past results do not indicate future events, but just look back at some of the massive moves that we have seen with vaccine stocks in the past if they have proven successful:
MRNA rallied from under $12 to over nearly $500 at its peak primarily based on vaccine headlines.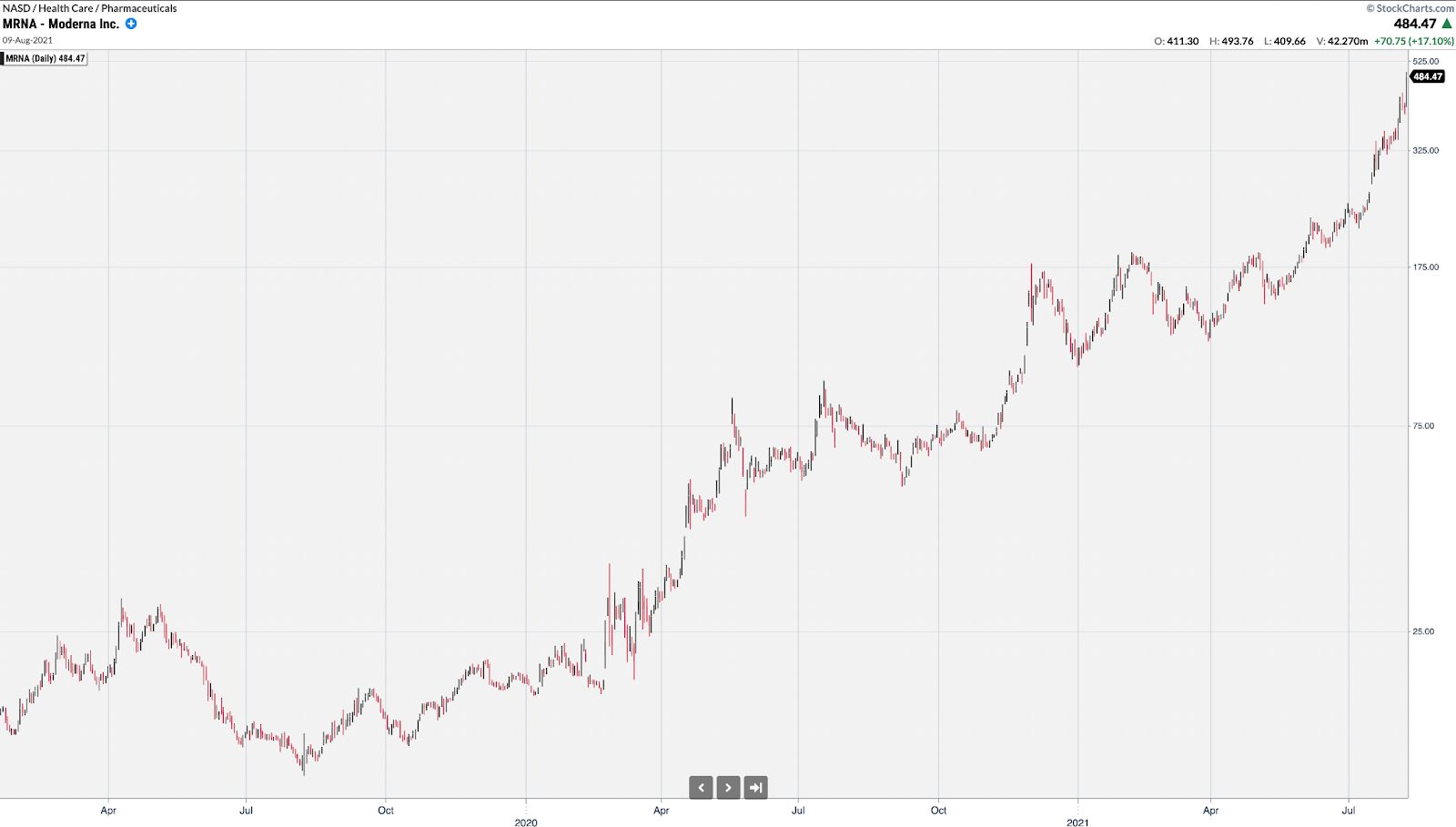 BNTX had a similar trajectory from $12 to over $450 at its peak.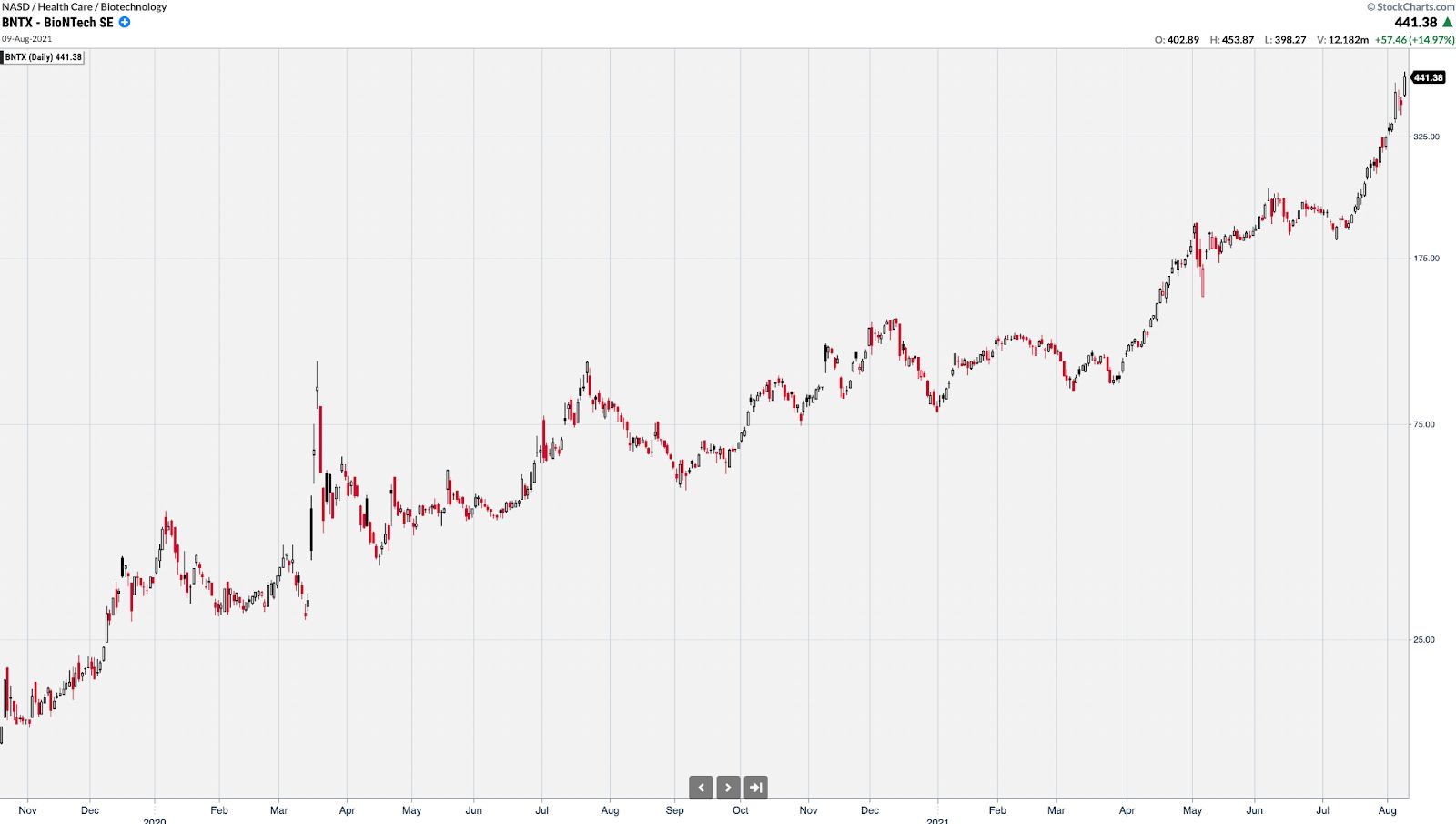 Even very mature stocks like AZN got in the game and doubled from its low shortly after COVID gained widespread media attention.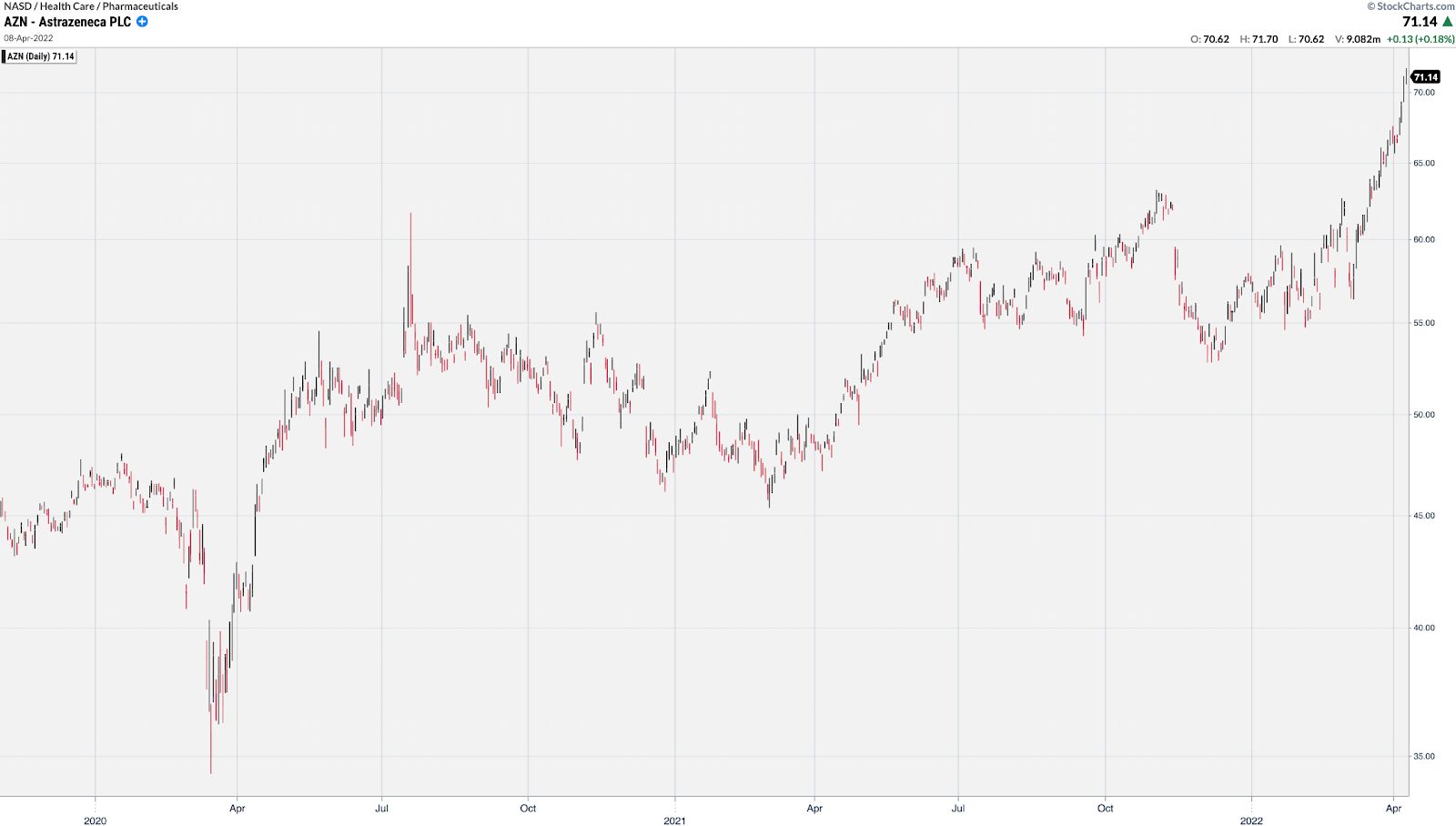 Remember, these were all injectable vaccines.  If there was an oral option, how big do you think the opportunity would have been for a small company like Oravax?
Yes, I agree!  That is why I think that MYMD's investment in Oravax is something worth considering right now.  
Wall Street has already been waking up to this.  All you need to do is look at how the stock charts of ORMP (the majority owner of Oravax) and MYMD trade when there is relevant news. 
Let me break down the details of this investment…
MyMD's interest in Oravax
It makes sense that MyMD is interested in an oral vaccine as it is developing MYMD-1® to be taken orally as well – MyMD is a company that understands this can be a huge benefit to not only those administering these types of products but also to patients willing to give these products a try merely because they are orally available.  
So it is not surprising that MyMD joined with Oramed Pharmaceuticals Inc. (Nasdaq: ORMP), the largest shareholder in Oravax, along with several other shareholders to establish Oravax in March of 2021.  Specifically, MyMD's ownership of Oravax consists of 13% of Oravax's outstanding shares of capital stock and a 2.5% royalty on all future net sales.
As summarized by Yahoo, Oramed and MyMD are currently evaluating several options with respect to their interest in Oravax.  This could include a potential distribution of shares to shareholders of both companies, which would effectively make Oravax a publicly held company that could then apply for listing on the Nasdaq if eligible.
And according to Josh Silverman, Chairman of the Board of MyMD Pharmaceuticals, "The potential spin-off of Oravax could be beneficial to MyMD shareholders through our ownership stake and due to Oravax's strong position in the public markets as an oral vaccine developer."
Staying Up-to-Date with MyMD
This report just scratches the surface on MyMD and its mission to extend the healthy lifespan of adults.  We are especially excited to follow the development of MYMD-1®, Supera-CBD and Oravax as they proceed through FDA clinical trials – each with its own set of tremendous implications and benefits to society in general if successful in navigating this process.  
If you would take this journey with us and follow all current news and breaking stock market developments for MyMD, simply enter your email in the box below! 

FOR EDUCATIONAL AND INFORMATION PURPOSES ONLY; NOT INVESTMENT ADVICE. This advertisement is for educational and informational purposes only. All material information contained in this advertisement is based on information generally available to the public, which public information is believed to be reliable and accurate. Nevertheless, neither Sherwood nor Raging Bull can guarantee the accuracy or completeness of the information. This advertisement does not purport to be a complete analysis of any company's financial position. This advertisement or any statements made in it is not, and should not be construed to be, personalized investment advice directed to or appropriate for any particular individual. The statements made in this advertisement should NOT be relied upon for purposes of investing in the companies mentioned in this advertisement, nor should they be construed as a personalized recommendation to you to buy, sell, or hold any position in any security mentioned in this advertisement or in any other security or strategy. It is strongly recommended that you consult a licensed or registered professional before making any investment decision.
SUBSTANTIAL RISK INVOLVED. Any individual who chooses to invest in any securities of the companies mentioned in this advertisement should do so with caution. Investing or transacting in any securities involves substantial risk; you may lose some, all, or possibly more than your original investment. Readers of this advertisement bear responsibility for their own investment research and decisions and should use information from this advertisement only as a starting point for doing additional independent research in order to allow individuals to form their own opinion regarding investments. It is easy to lose money investing or trading, and we recommend always seeking individual advice from a licensed or registered professional and educating yourself as much as possible before considering any investments.
NOT AN INVESTMENT ADVISOR OR REGISTERED BROKER. Neither Sherwood nor Raging Bull or any of its owners, employees or independent contractors is currently registered as a securities broker-dealer, broker, investment advisor (IA), or IA representative with the U.S. Securities and Exchange Commission, any state securities regulatory authority, or any self- regulatory organization.
USE OF FORWARD-LOOKING STATEMENTS. Certain statements made in this advertisement may constitute forward-looking statements within the meaning of Section 27A of the Securities Act of 1933 and 21E of the Exchange Act of 1934. Forward-looking statements often include words such as "believes," "anticipates," "estimates," "expects," "projects," "intends," or other similar expressions of future performance or conduct. Forward-looking statements are based on expectations, estimates, and projections at the time the statements are made and are not statements of historical fact. They involve many risks and uncertainties that could cause actual results or events to differ materially from those presently anticipated.
There is no guarantee that past performance will be indicative of future results. Raging Bull does not undertake an obligation to update forward-looking statements in light of new information or future events. Readers can and should review all public SEC filings made by the companies profiled in the Advertisements at https://www.sec.gov/edgar/browse/?CIK=1321834&owner=exclude.
TRADEMARKS. All trademarks used in this advertisement are the property of their respective trademark holders and no endorsement by such owners of the contents of the advertisement is made or implied.
ISSUER-PAID ADVERTISEMENT. MyMD, Inc. ("MYMD" or the "Company") HAS PAID OR WILL PAY SHERWOOD VENTURES, LLC ("SHERWOOD") TWENTY THOUSAND DOLLARS PER MONTH FOR THREE MONTHS (THE "INITIAL TERM") IN CASH, SHARES OF RESTRICTED COMMON STOCK WITH A VALUE OF ONE HUNDRED FIFTY THOUSAND DOLLARS, AND WARRANTS VALUED AT ISSUANCE OF SEVENTY FIVE THOUSAND DOLLARS FOR MARKETING SERVICES INCLUDING COMMUNICATING TO THE PUBLIC ABOUT THE COMPANY THROUGH SHERWOOD'S AFFILIATE RAGINGBULL.COM, LLC ("RAGING BULL"), AMONG OTHERS. THIS ADVERTISEMENT IS PART OF THOSE ISSUER-PAID MARKETING SERVICES. THE CONTRACT WITH MYMD AUTOMATICALLY RENEWS FOR SUCCESSIVE ONE-MONTH PERIODS FOLLOWING THE INITIAL TERM (THE "RENEWAL TERM") UNLESS IT IS TERMINATED BY WRITTEN NOTICE OF EITHER PARTY PRIOR TO THE END OF THE PREVIOUS TERM. DURING THE RENEWAL TERM, MYMD HAS AGREED TO PAY SHERWOOD A MONTHLY FEE OF THIRTY THOUSAND DOLLARS IN CASH, SHARES OF RESTRICTED STOCK WITH A VALUE OF FIFTY THOUSAND DOLLARS AND WARRANTS VALUED AT TWENTY FIVE THOUSAND DOLLARS. AS A RESULT OF THIS ADVERTISEMENT AND OTHER MARKETING EFFORTS, SHERWOOD AND/OR RAGING BULL MAY RECEIVE ADVERTISING REVENUE FROM NEW ADVERTISERS AND COLLECT EMAIL ADDRESSES FROM READERS THAT IT MAY BE ABLE TO MONETIZE. AS OF THE DATE OF THIS ADVERTISEMENT, SHERWOOD AND RAGING BULL, AND ANY OF THEIR RESPECTIVE OFFICERS, PRINCIPALS, OR AFFILIATES (AS DEFINED IN THE SECURITIES ACT OF 1933, AS AMENDED, AND RULE 501(B) PROMULGATED THEREUNDER) MAY HOLD THE SECURITIES OF MYMD AND MAY SELL THOSE SHARES DURING THE COURSE OF THIS MARKETING ARRANGEMENT OR AFTERWARD. THIS ADVERTISEMENT AND OTHER MARKETING EFFORTS MAY INCREASE INVESTOR AND MARKET AWARENESS, WHICH MAY RESULT IN AN INCREASED NUMBER OF SHAREHOLDERS OWNING AND TRADING THE SECURITIES OF MYMD, INCREASED TRADING VOLUME, AND POSSIBLY AN INCREASED SHARE PRICE OF THE MYMD'S SECURITIES, WHICH MAY OR MAY NOT BE TEMPORARY AND DECREASE ONCE THE MARKETING ARRANGEMENT HAS ENDED.