*Sponsored by

The racing season is heating up 🔥 and in the thoroughbred industry, unlike banking, runs are a good thing.  With that, our Boardroom Investing partner, Tropical Racing, is heading down the home stretch on its Reg A offering and not much time is left to join them in the Winner's Circle…
OFFERING CLOSES APRIL 30!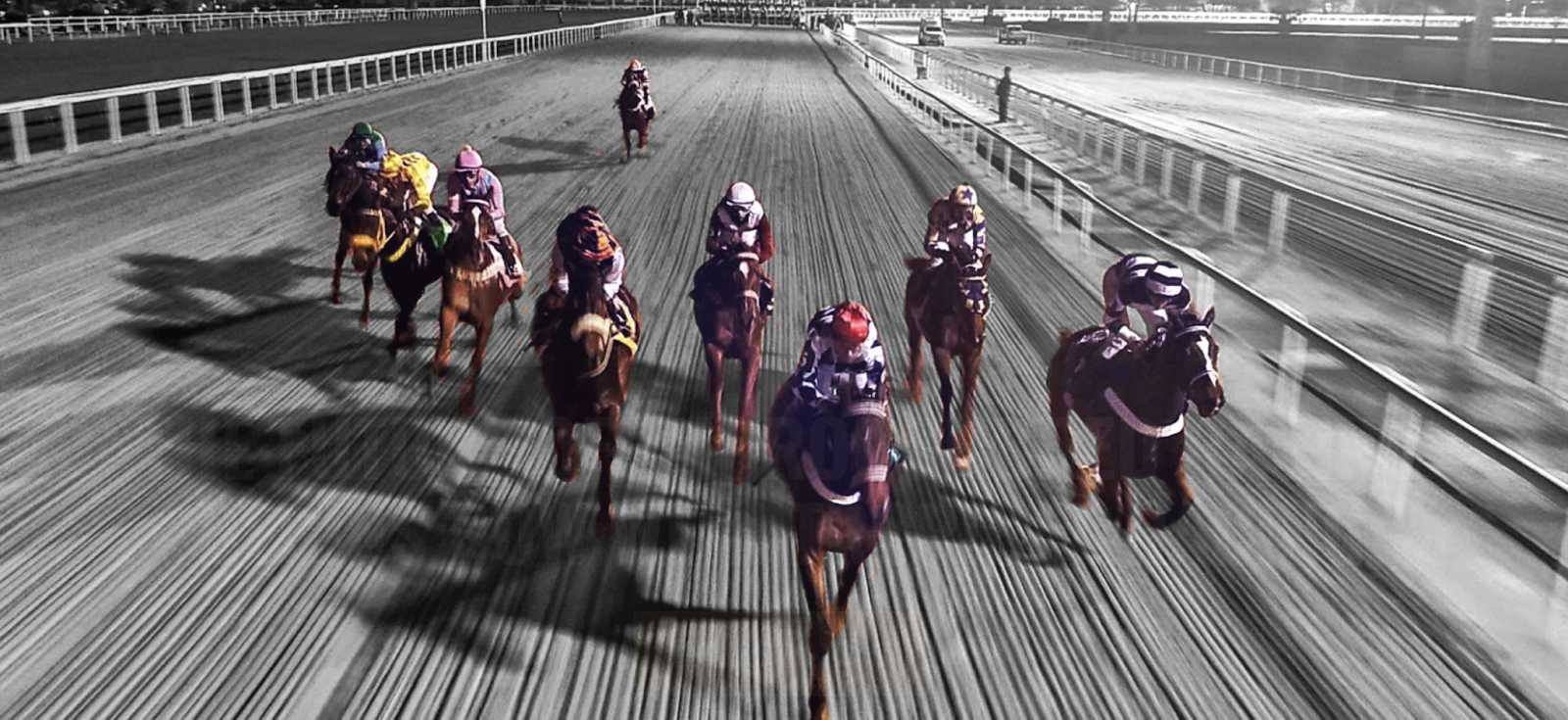 To recap, I encourage you to watch Tropical's CASE STUDY– which is SUCH a good overview of what this company offers…I think you will find this truly inspiring!
🏇ACCESS TROPICAL CASE STUDY VIDEO HERE 🏇
And in case you did miss OUR recent interview with Tropical's CEO Troy Levy, he told me he wants to take Tropical PUBLIC via IPO as he has done with other companies in his career that spans both finance and thoroughbred racing.  
👉 As an investor, nothing gets me more excited than the chance to be a part of a new IPO!!!  I have been a part of several of them and I can tell you that is such a rush!
Why I particularly think Tropical has a good shot at going public, is that it is NOT some early-stage startup – in fact, the company has raised over $12M to date!
And another solid reason investors like myself would find Tropical attractive is the company's MULTIPLE revenue streams…which I will give you an update on.
Physical Horses/Racing Revenue Streams
Horses with the Tropical/Circle 8 pedigree will soon be taking to the track at Keeneland. This week the season gets going for some of Tropical's horses as they run on Bluegrass Stakes Day in a field of a dozen three year olds all vying for the $1M prize and a spot in the Kentucky Derby.  
🌹This is the first stop on the Run for the Roses 🌹
Take a look at Tropical's racing inventory HERE – Impressive! 

And BEYOND Tropical's current assets and winnings at the track, Tropical's revenue streams in this department include thoroughbred syndication partnerships (which offers thoroughbred enthusiasts a more affordable and risk adverse path to racehorse ownership), broodmare breeding program and something new I learned called "pinhooking."
DIgital Revenue Streams:  The Metaverse (Fantasy Horse Racing)
Opening Day at Keeneland not only has BIG implications on the track, but in the metaverse as well through Tropicals Web3 Game of Silks. Silks was launched in partnership with NYRA (New York Racing Association) and Fox Sports to bring virtual racehorse ownership to a broad audience via blockchain gaming. 
Tropical's Game of Silks allows players to build their own virtual stables of horses, speculate in land, and build an equine dynasty – truly cutting-edge!  The initial Silks racing season is about to get underway so players need to giddy up so as not to be left at the starting gate!
Silks is also running a sweepstakes where users who buy a Silks Genesis avatar can win a trip for two to the Kentucky Derby and sit in Tropical's VIP box. You can check that out HERE.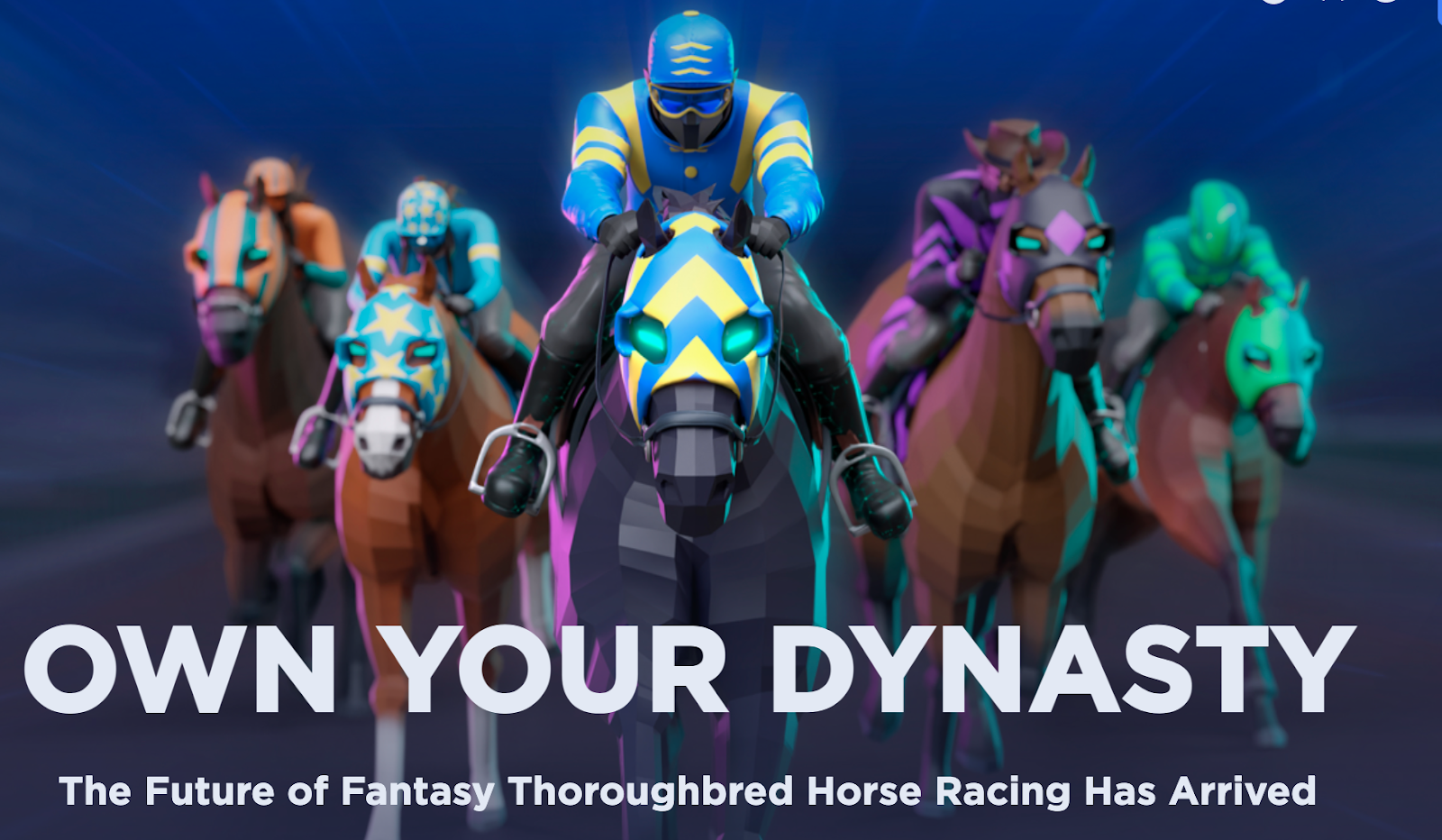 👉 And just to draw a parallel to the potential of Silks…if the European soccer metaverse game, Sorare, is any indication with its recent $700M financing round at a $4.5B valuation, the potential for sporting metaverse games could be massive. 
In sum, this is something TRULY NOVEL and opens up a whole new world in horse racing, not to mention a lucrative new niche in this industry – very entrepreneurial and I love the partnership with Fox Sports!
Private Investment
This is where the Boardroom comes in.  Tropical is seeking investors to come along for the ride in order to add more thoroughbreds to their portfolio and purchase a second ranch in Kentucky. This 2nd facility would house stallions and Tropical would focus on expanding the training program.
In a nutshell, investment would be used to basically continue to build their RACING DYNASTY not only in the physical world but in the digital as well.  And you could own a piece of this dynasty.
👉Right now, Tropical's Reg A offering is priced at $3.50 per unit. With each unit the buyer gets one (1) Tropical Racing common share and one (1) common share warrant – each of which can be exercised (purchased) at the price of $5.00 per Tropical Racing common share. 
A warrant is a security that entitles the holder to buy Tropical Racing's common stock at $5.00 (called the exercise price) for 18 months following the initial investment.  If you know me…you know I am a big fan of warrants (the investing kind, lol)!
So click HERE to learn more information about this FASCINATING opportunity (CLOSING APRIL 30) or sign up for updates from Boardroom Investing. 
And hit AirBnB to find places to stay near Churchill Downs and along the Bourbon Trail since spring is the perfect time to visit  Kentucky.
To your success!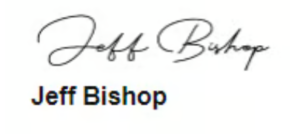 DISCLAIMER: To more fully understand RagingBull.com, LLC's issuer-paid advertisement disclaimer and disclosure policy located at Paid Advertisement Disclaimer.
*ISSUER-PAID ADVERTISEMENT: This Issuer has paid RagingBull.com, LLC ("Raging Bull") twelve thousand five hundred dollars in cash to run advertisements enhancing public awareness of the company. 
FOR EDUCATIONAL AND INFORMATION PURPOSES ONLY; NOT INVESTMENT ADVICE. Any RagingBull Service offered is for educational and informational purposes only and should NOT be construed as a securities-related offer or solicitation, or be relied upon as personalized investment advice. Raging Bull strongly recommends you consult a licensed or registered professional before making any investment decision.
SUBSTANTIAL RISK INVOLVED. Any individual who chooses to invest in any securities of the companies mentioned in this Advertisement should do so with caution. Investing or transacting in any securities involves substantial risk; you may lose some, all, or possibly more than your original investment. Investing in the private companies discussed in this Advertisement is highly risky. There is currently no market for trading or liquidating the securities discussed in this Advertisement and there is no guarantee that a market will develop in the future. Readers of this Advertisement bear responsibility for their own investment research and decisions and should use information from this Advertisement only as a starting point for doing additional independent research in order to allow individuals to form their own opinion regarding investments. It is easy to lose money INVESTING OR trading, and we recommend always seeking individual advice from a licensed or registered professional and educating yourself as much as possible before considering any investments.
RAGINGBULL IS NOT AN INVESTMENT ADVISOR OR REGISTERED BROKER. Neither Raging Bull nor any of its owners, employees OR INDEPENDENT CONTRACTORS is CURRENTLY registered as a securities broker-dealer, broker, investment advisor (IA), or IA representative with the U.S. Securities and Exchange Commission, any state securities regulatory authority, or any self-regulatory organization.RagingBull.com, LLC shall be entitled to recover attorneys' fees, costs and disbursements.  In the event that any suit or action is instituted as a result of doing business with RagingBull.com, LLC and/or its affiliates or if any suit or action is necessary to enforce or interpret these Terms of Service, RagingBull.com, LLC shall be entitled to recover attorneys' fees, costs and disbursements in addition to any other relief to which it may be entitled.