*Sponsored by Tropical Racing
I hope all of you parents survived spring break season intact, and none of you wound up in viral crowd fight videos from Disney World.  Special condolences for those of you in the Upper Midwest who returned from vacation to snow, in Mid-April.  Your kids' teachers are mailing it in for the rest of the school year, but you don't get that luxury when it comes to your investments.  I want to keep our Boardroom Investing partner, Tropical Racing, on your radar as the clock is running out on its Reg A offering.
OFFERING CLOSES APRIL 30!  
To learn more about this opportunity, check out the CASE STUDY on Tropical to get an overview of the multi-faceted business model and pathway to victory.
🏇ACCESS TROPICAL CASE STUDY VIDEO HERE 🏇
If you've been following along over the past few weeks you've learned that Tropical has a unique business model with multiple revenue sources.  The company races its horses, runs a metaverse gaming platform called Game of Silks, manages equine training facilities, and participates in horse auctions.  We've gone in depth on the Silks platform in previous communications but we wanted to attach a great YouTube video here as this may be a harder aspect to get your hands around:  ADATR with Troy Levy (Game of Silks) – December 10, 2022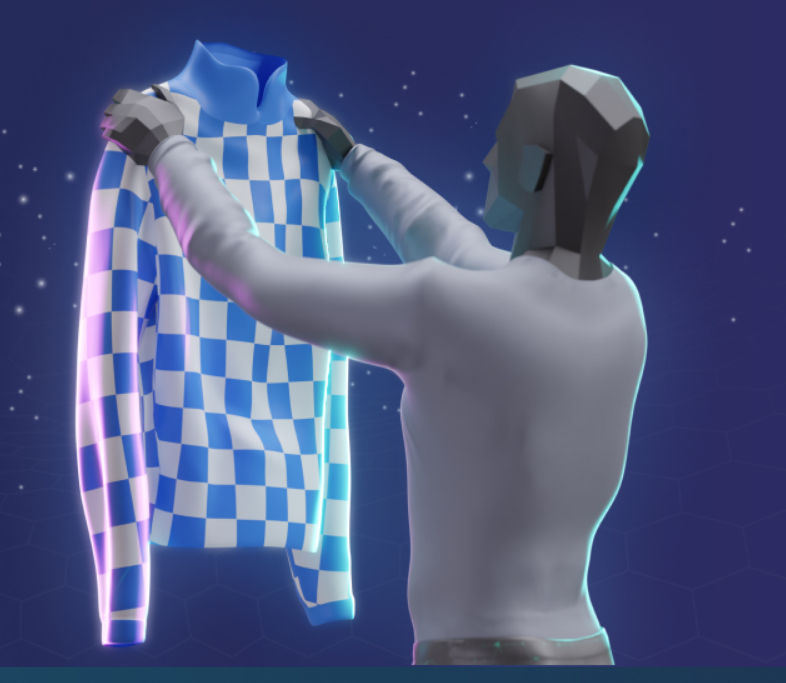 But for now I want to pivot to the auction piece today since we are coming up on auction season (as well as racing season!).  
👉 Auctions provide operators like Tropical both a chance to monetize young horse assets through sales as well as acquiring future champions that will win at the track and through stud fees.
Tropical runs a syndicate program through its Circle 8 subsidiary and CEO Troy Levy works with the world's leading auction houses to execute the  company's auction strategy, scrutinizing the physical characteristics and pedigree of each horse.  Recently Tropical has partnered with a consignor called Taylor Made Sales Agency to sell young horses. Taylor Made handled the sale of Triple Crown winner American Pharoah, so Troy definitely knows how to pick winners.
Speaking of picking winners, you can follow along with the on track results of Tropical's racing age horses HERE, and you can watch Troy's recent appearance on America's Day at the Races, Fox Sports' national horse racing show.  He walks through how all the pieces fit together in both the physical and virtual worlds.  So far in this young season, two Tropical horses have top 3 finishes, More Royalty showed at Mahoning Valley in April and Mount Rundle took third at Turfway Park back in March.  Apparently the key to thoroughbred success is to use names that feature words that start with M and R.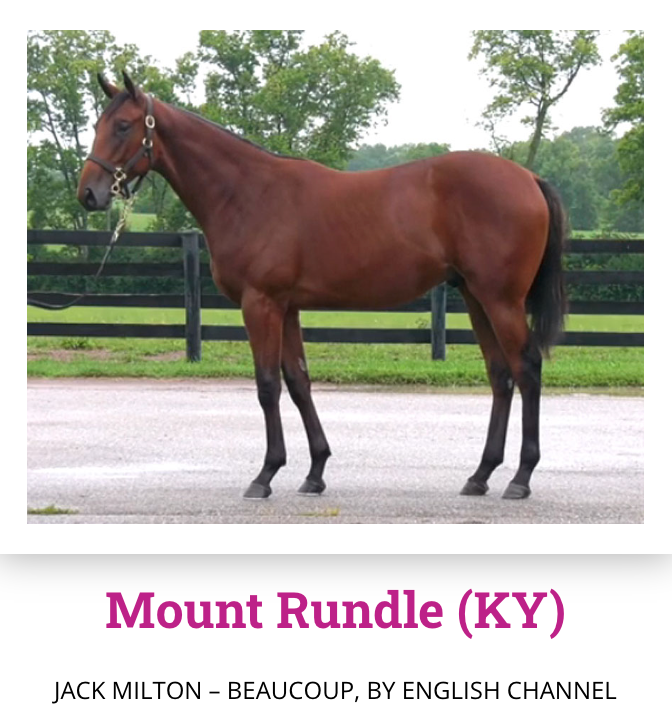 Upcoming Auctions
In addition to race season prep, Troy and the team are getting ready for the big sales of the year beginning in July with the Fasig-Tipton auctions in July and August (not as catchy as Toyota-Thon or Honda Days) which is for yearling horses.  Two horses will be sold at these auctions in Saratoga and then in September, the rest of Tropical's sale yearlings will be taken to Keeneland for the largest yearling sale in the world.
The two year olds have their big auction this coming weekend at the OBS Spring Sale, and Circle 8 has three horses to sell.  For this age group, the auctions include an NFL Combine style workout where buyers can kick the tires on potential acquisitions.  You can actually watch the workouts and the auction HERE.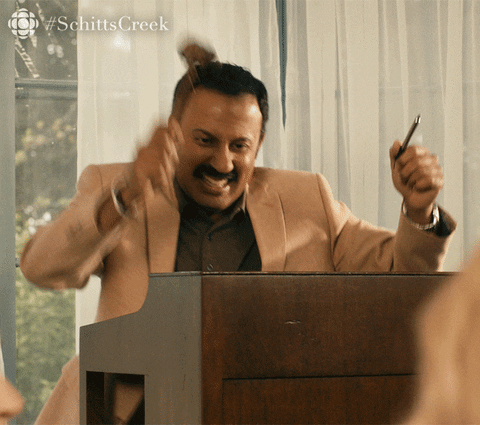 You're On The Clock
If you're considering getting on board with Tropical's investment offering, you need to get out of the paddock and gallop because it ends on April 30.  You've already read through 27 versions of some sportswriter's mock draft so stop procrastinating already.  Spoiler alert: Jets fans will hate their first round pick, teams will take the Florida and Kentucky quarterbacks too high, and Cleveland will do something dumb.  Side note, the Draft may be the one event where the suits are more outlandish than the Kentucky Derby.
Tropical gives you racing age horses that can earn winnings at the track, young horses for sale at auction, a pinhooking business which is essentially equine house flipping, and a Web3 virtual gaming platform all in one company.  Troy Levy has taken companies public before in his prior career on Wall Street, so the long term vision for Tropical is to go public as well.  For the next few days you still have the opportunity to get in the game.
This offering will allow Tropical to buy more horses and land to build a second training facility.  Currently the Reg A offering is priced at $3.50 per unit and with each unit you get one (1) Tropical Racing common share and one (1) common share warrant which can be exercised (purchased) at the price of $5.00 per Tropical Racing common share.  The warrants allow the holder to buy the common stock at $5.00 for 18 months following the initial investment.
Pour a glass of Kentucky bourbon and go HERE to learn more about this opportunity whose window is about to close, and sign up for updates from Boardroom Investing.
It's racing season, make it a good one!
*See disclosures below
DISCLAIMER
: To more fully understand RagingBull.com, LLC's issuer-paid advertisement disclaimer and disclosure policy located at Paid Advertisement Disclaimer.
*ISSUER-PAID ADVERTISEMENT: This Issuer has paid RagingBull.com, LLC ("Raging Bull") twelve thousand five hundred dollars in cash to run advertisements enhancing public awareness of the company. 
FOR EDUCATIONAL AND INFORMATION PURPOSES ONLY; NOT INVESTMENT ADVICE. Any RagingBull Service offered is for educational and informational purposes only and should NOT be construed as a securities-related offer or solicitation, or be relied upon as personalized investment advice. Raging Bull strongly recommends you consult a licensed or registered professional before making any investment decision.
SUBSTANTIAL RISK INVOLVED. Any individual who chooses to invest in any securities of the companies mentioned in this Advertisement should do so with caution. Investing or transacting in any securities involves substantial risk; you may lose some, all, or possibly more than your original investment. Investing in the private companies discussed in this Advertisement is highly risky. There is currently no market for trading or liquidating the securities discussed in this Advertisement and there is no guarantee that a market will develop in the future. Readers of this Advertisement bear responsibility for their own investment research and decisions and should use information from this Advertisement only as a starting point for doing additional independent research in order to allow individuals to form their own opinion regarding investments. It is easy to lose money INVESTING OR trading, and we recommend always seeking individual advice from a licensed or registered professional and educating yourself as much as possible before considering any investments.
RAGINGBULL IS NOT AN INVESTMENT ADVISOR OR REGISTERED BROKER. Neither Raging Bull nor any of its owners, employees OR INDEPENDENT CONTRACTORS is CURRENTLY registered as a securities broker-dealer, broker, investment advisor (IA), or IA representative with the U.S. Securities and Exchange Commission, any state securities regulatory authority, or any self-regulatory organization.
RagingBull.com, LLC shall be entitled to recover attorneys' fees, costs and disbursements.  In the event that any suit or action is instituted as a result of doing business with RagingBull.com, LLC and/or its affiliates or if any suit or action is necessary to enforce or interpret these Terms of Service, RagingBull.com, LLC shall be entitled to recover attorneys' fees, costs and disbursements in addition to any other relief to which it may be entitled.