SIGN UP TODAY!  for latest MYMD news
MyMD in the News: Latest Press Release
Sponsored by: Hey guys and gals,  If you have been watching or trading MYMD the last few weeks, it has been a...
read more
The future of synthetic biology with MyMD
MyMD's experienced research and development team has partnered with key opinion leaders to identify and utilize synthetic therapeutics for treatment of autoimmune disease, aging, and anxiety.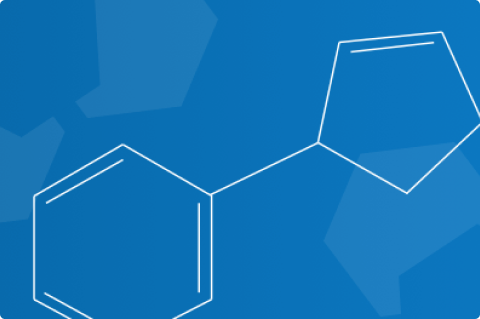 Boosting natural TNF inhibitors in the human body
MYMD-1® regulates the immuno-metabolic system through the modulation of numerous pro-inflammatory cytokines, including TNF-α, IL-6 and IL-17A.

Seasoned executive team with a track record of medical biotechnology innovation
To deliver on its mission, MyMD has assembled a superb team of clinicians, experienced drug developers, US FDA / regulatory experts, patent attorneys, and business executives. The team is drawn from a variety of institutions including but not limited to Organon, Regeneron, IQVIA (formerly Quintiles), Bain & Company, and Banner Witcoff. We continue to add clinical and scientific talent to support our research and the discovery of new therapies.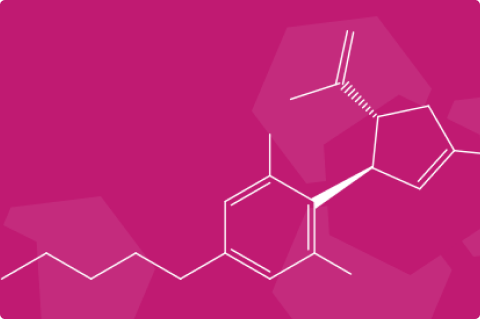 MYMD-1® regulates TNF-α, an essential first line responder to acute infection, which causes trouble when overactivated.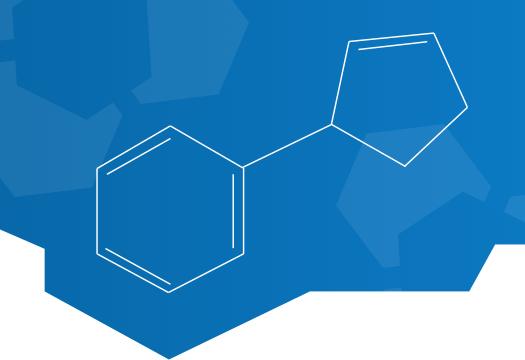 MYMD-1® is a clinical-stage, synthetic plant alkaloid that has been shown to ameliorate immunometabolic dysregulation targeting immune cell metabolism in early-stage clinical studies. Its mechanism of action and efficacy in autoimmune diseases, such as Multiple Sclerosis EAE (MS) and thyroiditis, and aging mouse models have been studied through MyMD's collaboration with several academic institutions.

Key findings on new biotechnology from MyMD
Research shows that, at only about 146 Daltons, MYMD-1® is the first known oral TNF-a regulator capable of crossing the blood-brain barrier, which should enable it to address Alzheimer's and other brain-related diseases. Unlike other therapies, MYMD-1® has been designed to selectively block TNF-α when it becomes overactivated in autoimmune diseases and cytokine storms, but not block it from doing its normal job of being a first responder to any routine type of moderate infection.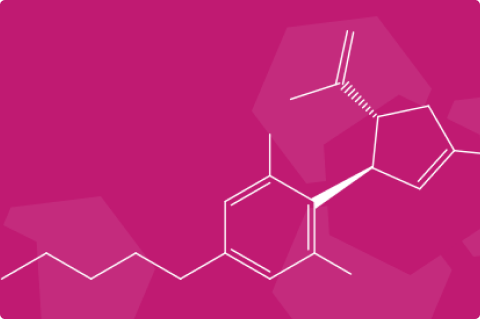 Meet the Board of Directors
MyMD Pharmaceuticals® directors are evaluated on an annual basis in accordance with the Company's Director Evaluation Policy. As part of these evaluations, each director's skills and performance are assessed by means of a Skills Matrix and a Scorecard. The Director Evaluation Policy, as well as the most recent Skills Matrix and the Scorecard form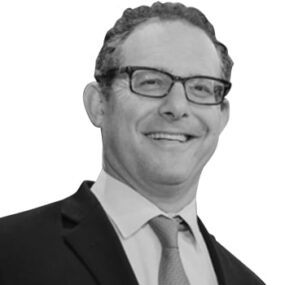 JOSH SILVERMAN
Chairman of the Board of Directors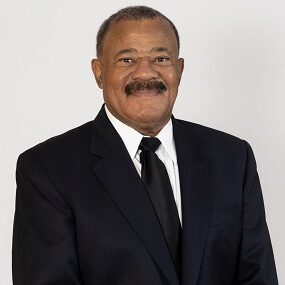 CHRIS CHAPMAN, M.D.
President, Director and Chief Medical Officer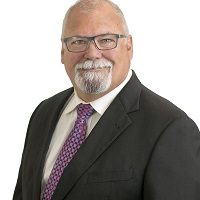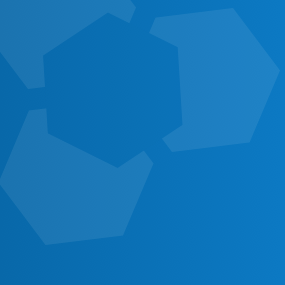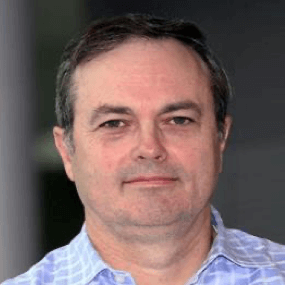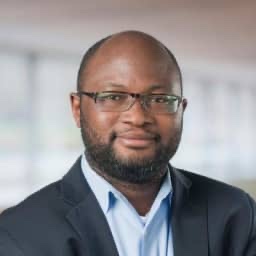 FOR EDUCATIONAL AND INFORMATION PURPOSES ONLY; NOT INVESTMENT ADVICE. This advertisement is for educational and informational purposes only. All material information contained in this advertisement is based on information generally available to the public, which public information is believed to be reliable and accurate. Nevertheless, neither Sherwood nor Raging Bull can guarantee the accuracy or completeness of the information. This advertisement does not purport to be a complete analysis of any company's financial position.
This advertisement or any statements made in it is not, and should not be construed to be, personalized investment advice directed to or appropriate for any particular individual. The statements made in this advertisement should NOT be relied upon for purposes of investing in the companies mentioned in this advertisement, nor should they be construed as a personalized recommendation to you to buy, sell, or hold any position in any security mentioned in this advertisement or in any other security or strategy. It is strongly recommended that you consult a licensed or registered professional before making any investment decision.
SUBSTANTIAL RISK INVOLVED. Any individual who chooses to invest in any securities of the companies mentioned in this advertisement should do so with caution. Investing or transacting in any securities involves substantial risk; you may lose some, all, or possibly more than your original investment. Readers of this advertisement bear responsibility for their own investment research and decisions and should use information from this advertisement only as a starting point for doing additional independent research in order to allow individuals to form their own opinion regarding investments. It is easy to lose money investing or trading, and we recommend always seeking individual advice from a licensed or registered professional and educating yourself as much as possible before considering any
investments.
NOT AN INVESTMENT ADVISOR OR REGISTERED BROKER. Neither Sherwood nor Raging Bull or any of its owners, employees or independent contractors is currently registered as a securities broker-dealer, broker, investment advisor (IA), or IA representative with the U.S. Securities and Exchange Commission, any state securities regulatory authority, or any self- regulatory organization.
USE OF FORWARD-LOOKING STATEMENTS. Certain statements made in this advertisement may constitute forward-looking statements within the meaning of Section 27A of the Securities Act of 1933 and 21E of the Exchange Act of 1934. Forward-looking statements often include words such as "believes," "anticipates," "estimates," "expects," "projects," "intends," or other similar expressions of future performance or conduct. Forward-looking
statements are based on expectations, estimates, and projections at the time the statements are made and are not statements of historical fact. They involve many risks and uncertainties that could cause actual results or events to differ materially from those presently anticipated.
There is no guarantee that past performance will be indicative of future results. Raging Bull does not undertake an obligation to update forward-looking statements in light of new information or future events. Readers can and should review all public SEC filings made by the companies profiled in the Advertisements at https://www.sec.gov/edgar/browse/?CIK=1321834&owner=exclude.
TRADEMARKS. All trademarks used in this advertisement are the property of their respective trademark holders and no endorsement by such owners of the contents of the advertisement is made or implied.
ISSUER-PAID ADVERTISEMENT. MyMD, Inc. ("MYMD" or the "Company") HAS PAID OR
WILL PAY SHERWOOD VENTURES, LLC ("SHERWOOD") TWENTY THOUSAND DOLLARS PER MONTH FOR THREE MONTHS (THE "INITIAL TERM") IN CASH, SHARES OF RESTRICTED COMMON STOCK WITH A VALUE OF ONE HUNDRED FIFTY THOUSAND DOLLARS, AND WARRANTS VALUED AT ISSUANCE OF SEVENTY FIVE THOUSAND DOLLARS FOR MARKETING SERVICES INCLUDING COMMUNICATING TO THE PUBLIC ABOUT THE COMPANY THROUGH SHERWOOD'S AFFILIATE RAGINGBULL.COM, LLC ("RAGING BULL"), AMONG OTHERS. THIS ADVERTISEMENT IS PART OF THOSE ISSUER-PAID MARKETING SERVICES. THE CONTRACT WITH MYMD AUTOMATICALLY RENEWS FOR SUCCESSIVE ONE-MONTH PERIODS FOLLOWING THE INITIAL TERM (THE "RENEWAL TERM") UNLESS IT IS TERMINATED BY WRITTEN NOTICE OF EITHER PARTY PRIOR TO THE END OF THE PREVIOUS TERM. DURING THE RENEWAL TERM, MYMD HAS AGREED TO PAY SHERWOOD A MONTHLY FEE OF THIRTY THOUSAND DOLLARS IN CASH, SHARES OF RESTRICTED STOCK WITH A VALUE OF FIFTY THOUSAND DOLLARS AND WARRANTS VALUED AT
TWENTY FIVE THOUSAND DOLLARS. AS A RESULT OF THIS ADVERTISEMENT AND OTHER MARKETING EFFORTS, SHERWOOD AND/OR RAGING BULL MAY RECEIVE ADVERTISING REVENUE FROM NEW ADVERTISERS AND COLLECT EMAIL ADDRESSES FROM READERS THAT IT MAY BE ABLE TO MONETIZE. AS OF THE DATE OF THIS ADVERTISEMENT, SHERWOOD AND RAGING BULL, AND ANY OF THEIR RESPECTIVE OFFICERS, PRINCIPALS, OR AFFILIATES (AS DEFINED IN THE SECURITIES ACT OF 1933, AS AMENDED, AND RULE 501(B) PROMULGATED THEREUNDER) MAY HOLD THE SECURITIES OF MYMD AND MAY SELL THOSE SHARES DURING THE COURSE OF THIS MARKETING ARRANGEMENT OR AFTERWARD. THIS ADVERTISEMENT AND OTHER MARKETING EFFORTS MAY INCREASE INVESTOR AND MARKET AWARENESS, WHICH MAY RESULT IN AN INCREASED NUMBER OF SHAREHOLDERS OWNING AND TRADING THE SECURITIES OF MYMD, INCREASED TRADING VOLUME, AND POSSIBLY AN INCREASED SHARE PRICE OF THE MYMD'S SECURITIES, WHICH MAY OR MAY NOT BE TEMPORARY AND DECREASE ONCE THE MARKETING ARRANGEMENT HAS ENDED.